Purgatory Resort
Durango is a relaxed town, filled with friendly people and perfect for Colorado group ski trips. Our residents - the ones who aren't second generation - moved here because of the natural beauty and the variety of recreational opportunities. As one of the most popular skiing destinations in the world for group ski retreats, Colorado gives you all the best the West Coast has to offer.

The diversity of the life and culture in the Southwest makes it a remarkably refreshing locale to plan vacations - and it is home to the Durango Mountain Resort, one of the best skiing spots on Earth. Any avid skier or snowboarder will tell you that there are few places on Earth that can compete with the skiing terrain in Colorado. Perfect for a group ski trip, you can enjoy a few good runs on the mountain and choose from the many nightlife options for youth group ski trips.

Things here in Durango are low key and original and easy to get to. Your kids and teens can enjoy a night out on the town or great daytime activities all over the beautiful terrain; and with our many Colorado ski vacation package deals you can schedule visits to all sorts of fun spots. For something more elegant on your ski trip, you can also find many fine dining establishments that cater to those of you who enjoy the "black tie and diamonds" kind of atmosphere.

For those interested in a church group ski trip, there are many options around town for you after a day on the mountain. There are many establishments that are laid back and fun where you can suit up in your jeans and cowboy boots for dinner and nightlife. For outdoor activity on your youth group ski trips, there are hiking, mountain biking and site-seeing choices abounding. Colorado group ski vacations are known for their phenomenal pricing and all the best accommodations and activities for your church group skiing trip. Our Colorado ski package deals offer you a wide range of choices. You can pick from a number of Colorado skiing locations, including The Purgatory ski resort!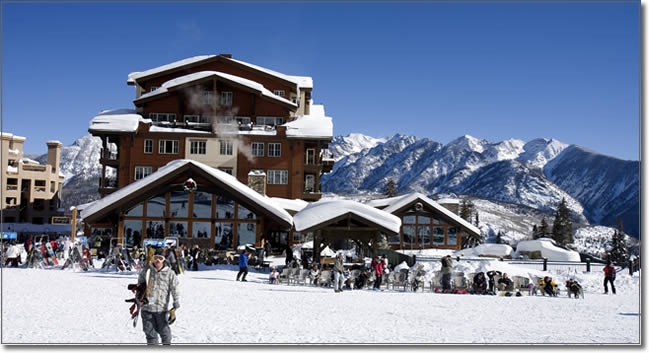 In addition to ski vacations at Durango Mountain and Purgatory Ski Resort, Ski Daddy offers ski vacations to other hot spots in Colorado, including Aspen, Breckenridge, Copper Mountain, Crested Butte, Keystone, Monarch, Steamboat, and Winter Park ski resort. Beyond Colorado, Ski Daddy offers ski trips and tours to New Mexico as well. Whether you would like to visit Colorado or New Mexico, Ski Daddy has a ski vacation package that is perfect for your family group, church group, or youth group!