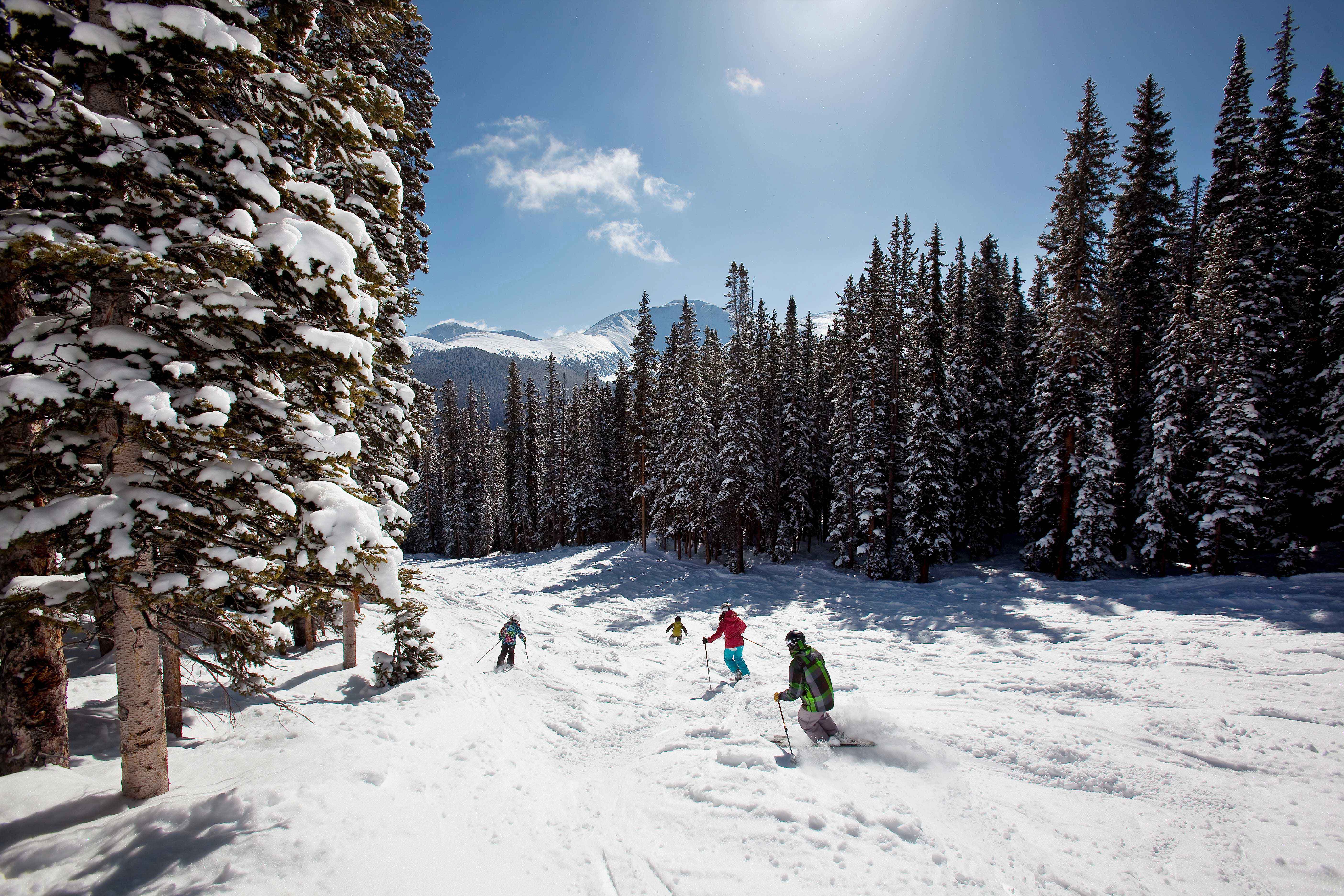 Explore "The Seven Territories" at Winter Park Resort

Highlighting the Seven Great Territories That Encompass Colorado's Favorite Resort
If finding a variety of adventures is on the top of your Colorado group ski trip To Do List, then Winter Park Mountain, with its vast and varied terrain is the place for you. With seven unique mountain experiences, everyone in your group will find the winter ski adventure they are hoping for. While Winter Park is made up of non-stop groomers for the cruisers in your group, Mary Jane will delight those who seek a more physical challenge with its bounty of trees and bumps. And that's just two territories down with five more to go!

Winter Park, Mary Jane, Vasquez Ridge, Parsenn Bowl, Terrain Park, Eagle Wind and The Cirque make up the seven individual and distinct territories that, combined, make Winter Park Resort the perfect resort for every kind of adventurer. Winter Park Resort is sure to satisfy all the winter adventurers in your group, no matter how varied your group is. So if you are looking for a fantastic group ski trip to the Rocky Mountains of Colorado, Ski Daddy can help manage all the details of your Winter Park Resort ski trip, where adventure awaits you.

Book an Incredible Winter Park Ski Package
Winter Park Colorado group ski trips offer an amazing experience for all skiers, from the beginner to the experienced. If you are interested in skiing in Winter Park, Ski Daddy offers a variety of packages that will meet the needs of every traveler. We specialize in groups who ski Winter Park, Colorado, providing everything the group needs, from accommodations at a popular ski resort to dining to lift tickets so everyone can have the fun experience they desire.
Choose an Ideal Destination
The Winter Park ski resorts are among the most popular resorts in Colorado. We will work with you to create the Colorado church group ski package that will best meet your needs. Our group ski vacation packages will make planning the trip even easier so you don't have to work hard preparing for your trip. Our Winter Park, Colorado, ski packages include everything you need, including fine dining, tours, hiking and other fun outdoor experiences that can be added to the skiing experience you and the rest of your traveling party desires.

Rely on Our Experience
With 74 years of service, our Winter Park resort in Colorado makes it enjoyable to spend time on the slopes. People at all experience levels can ski our slopes with peace of mind. If you have never been on skis before, you can count on our qualified instructors to give you a few lessons so you can be on your way. Likewise, an experienced skier can find the slopes that will challenge him and give him the thrills he seeks. When you are looking for a great ski vacation, ski Winter Park, Colorado!