Colorado's Largest Night Ski Destination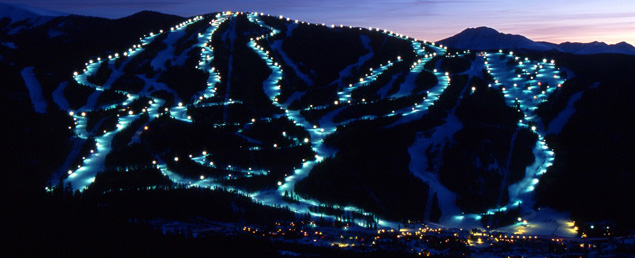 KEYSTONE NIGHT SKIING
The sun sets. You don't have to.
Keystone has the largest night operations in Colorado. Watch the sun set on a pair of skis while cruising down a freshly groomed run or sessioning in our A51 terrain park. You decide when your ski day ends and when apres ski begins.
Dates and Hours:
We're excited to provide one of Colorado's longest ski days. You can ski or ride long after nearly all the other mountains close. Watch the sun set over the beautiful Rocky Mountains while getting in a few more runs.
Night ski dates and hours are susceptible to change and are weather permitting.
Your daytime lift ticket is valid until 8:00 p.m. on night skiing evenings. You can also purchase a night ticket from 4:00 p.m. to close. Enjoy fresh corduroy during the afternoon grooms.
*Schedule is subject to change.