Guests can enjoy a variety of settings, from elegant candlelight dining in the Tree Room, to casual dining with an incredible view of 12,000-foot Mount Timpanogos at the Foundry Grill. And don't miss the live entertainment in The Owl Bar, home to a restored 1890s bar once frequented by Butch Cassidy's Hole-in-the-Wall gang.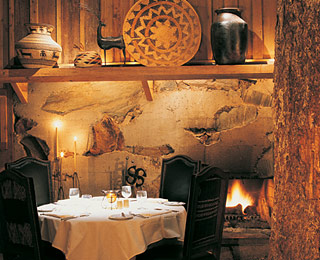 Tree Room: At Sundance Resort, dining is an art form. Come enjoy the romantic atmosphere of candlelight and soft illumination accenting beautiful Native American art from Robert Redford's private collection as you enjoy fresh, seasonal mountain cuisine.
The Tree Room has received Utah's Best of State awards for fine dining over the past couple of years, including the overall Best of State Statue (B.O.S.S.) for the overall Best Restaurant in Utah in 2010. The Tree Room also received the Wine Spectator award in 2009.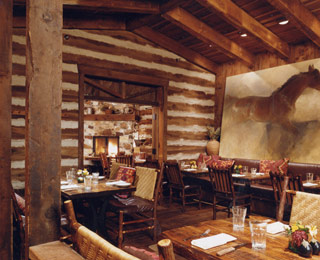 Foundry Grill: :The Foundry Grill was opened in July of 1996. The name is taken from the concept of the large foundry wall located in the main room. The word foundry also implies simplicity and a return to the fundamentals. The room, the service, and the menu are an extension of this idea. The Foundry Grill is committed to providing the freshest of vegetables and meats cooked to order. In warm weather, the patio opens for outside dining. Sundance believes in the preservation of our resources; all table centerpieces are created from recycled glass hand blown here at Sundance Resort.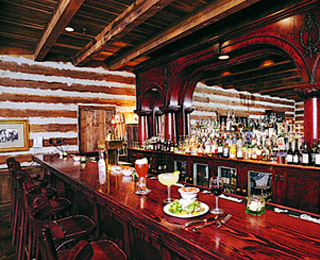 Owl Bar: The Sundance Owl Bar was moved to Sundance from Thermopolis, Wyoming. The restored 1890's bar is the original Rosewood Bar once frequented by Butch Cassidy's Hole-in-the-Wall Gang. Enjoy live music on weekends.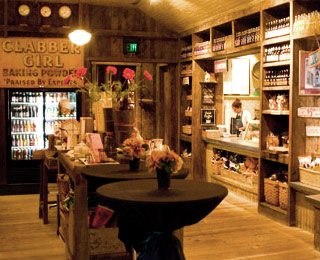 Deli: Enjoy the deli's gourmet selection of sandwiches and wraps while sipping our special blend of Park City Roaster's coffee or a fun bottle of sarsaparilla. We offer fresh pastries every morning. Stop in and pick up some trail mix and Pro-Bars for your hike up the mountainside or take some of our unique goodies for your mountain home.

Forgot your toothbrush? We also have select sundries behind the counter. If you're looking to take a little piece of Sundance home with you, try our homemade soaps, trail mix and granola, or some of our yummy baked goods. We also caryy local Utah products like caramels, chocolate and suckers.

Need a gift for a guest or love one? We hve gift baskets available for purchase or we can customize a basket just for you. We have gifts you and your guest will remember for years to come.

Room Service
For your convenience, we offer in room dining service from the deli and grill room menu (excluding the Grill breakfast menu). Wine and food items will be delivered to your room with delivery fees.

ON THE MOUNTAIN DINING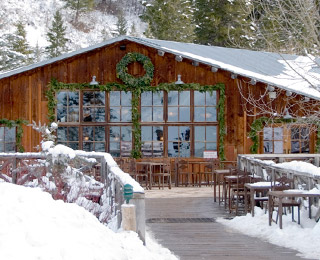 Creekside: Take in the spectacular views of 12,000-foot Mt. Timpanogos from the Sundance Creekside room. Situated at the base of the ski slope this venue is open during the winter season for our skiers & snowboarders to grab a quick bite to eat, or year round for private groups.
Winter Months: Skiers Fast Food
Year Round: Available for private groups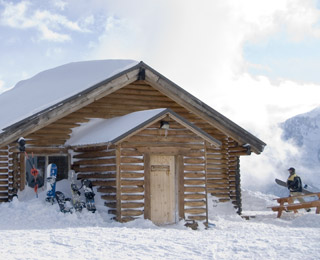 Bearclaw: Ride Ray's and Arrowhead ski lifts up the mountain to the only mountaintop lodge in Utah. Take in the spectacular 360-degree views of Heber and Utah Valleys and the surrounding Wasatch Mountains.
Winter Months: Skiers Fast Food
Summer: Available for private groups only