STARTER PARK and BOUNCER- SMALL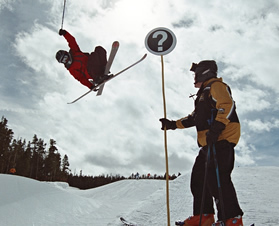 Starter Park is the place to START riding rails. Starter Park rails are wide and low to give first-time skiers or riders no excuse but to try them out. Nervous about attempting rails in the past? We have made these rails as friendly as metal and plastic can be. Enjoy!
ASH CAT- SMALL & MEDIUM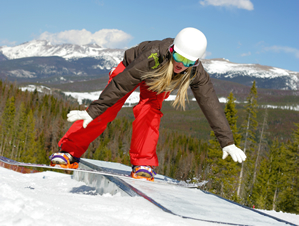 Ash Cat is the place to learn! Ash Cat Terrain Park (previously known as Kendrick) has features to help you build your park riding skills. Ash Cat is fun for those beginning to ride parks and super-fun for seasoned riders who want to test their biggest tricks....on the smallest of features. This is a small and medium-sized park, is friendly to learn in and progress – so relax, chill, and have fun!
GANGWAY - MEDIUM
Never heard of this park? Perhaps not, but in the past you have probably hit this park on the way down from Ash Cat, back to the lift. It is under the Prospector Lift and includes a few fun features and jibs that are more fun than riding down lower Kendrick through the first-timers.
RE RAILER - MEDIUM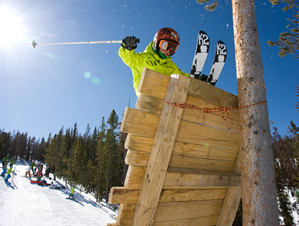 Take your skills from Ash Cat to Re-railer. This is the logical progression to follow when stepping up your tricks. Re-railer is a great medium-sized park to take tricks and style to the next level. You will find rails, jumps, and other kinds of jib-features to get your creative juices flowing!
RAIL YARD - LARGE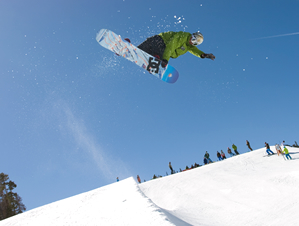 Rail Yard is Winter Park's premier and most advanced terrain park where you bring the skills that you perfected in our other parks and take them to the next level. Each year we add a few new features and switch up the layout of the park. This season is no exception. Keep your eyes out for park layout with the same flow and feel. Jibbable features will pepper the park to keep your skiing and riding creative and fun
In addition to our massive inventory of rails and features, our superpipe is recognized as one of the best in North America!
If you are down for a mellow vibe with tons of quality shredders, get up here.
DARK TERRITORY - LARGE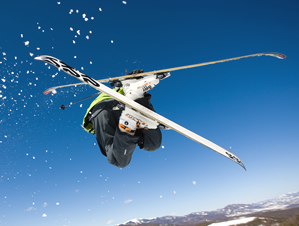 Dark Territory provides a controlled-accessed section of the Rail Yard® for those who are on top of their game! Dark Territory is located in lower Rail Yard® and includes the largest and most technical features in our park system. A separate pass is required to access this area. To obtain a pass for the first time, one must watch a short video and sign an additional waiver.